A Faith for these Times (Part 1)
What does it mean when the nurturers and encouragers of the faith are despairing?
This is part 1 of a 5 part series for Holy Week 2020. I've been thinking about what to share and how we might engage in conversation during these hard times. Over the next four days, I'll be sharing thoughts with you that I hope will offer some comfort. If there are moments that cause discomfort, I ask that you pay attention and lean into that with curiosity. Please share your thoughts and reflections in the comments. I'm praying for you all as we journey together through this wilderness.
To access the remaining pieces, please subscribe to the #LoveBigCollective community!
---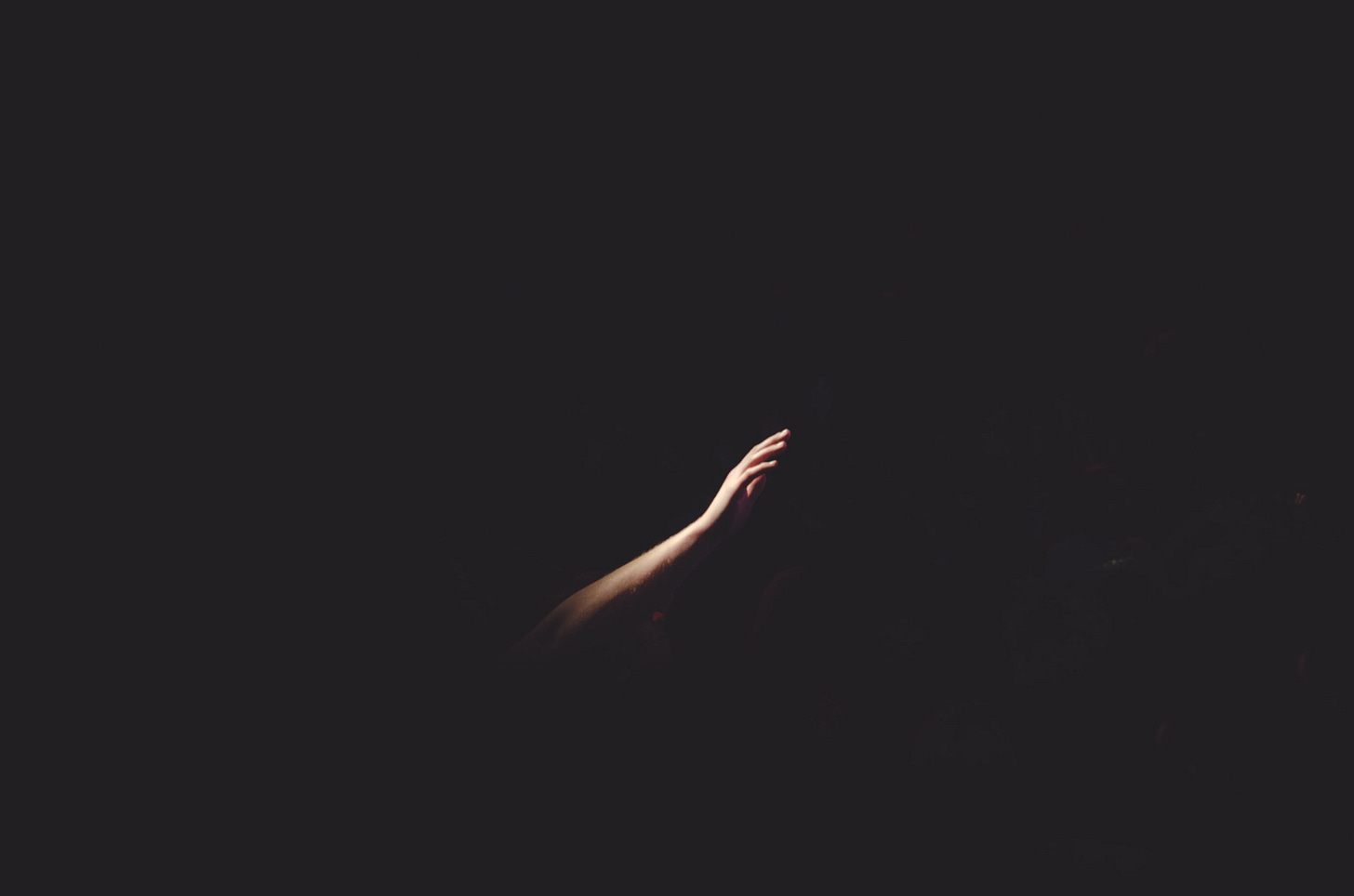 Photo by Cherry Laithang on Unsplash
Easter cannot be cancelled because you cannot cancel the mystery, hope, and love that is God fulfilling the promise that death does not win. Love wins, at all times.
Over the past few days, I've watched as Christians prepared for Holy Week, the time of the year when we observe Jesus' final moments on earth and among the people he loved. As timelines increased for how much longer we were to shelter in place, I saw the light of hope that many leaders held onto, dim. Dawning resignation took the place of expectancy as faith leaders and communities recognized that one of our holiest seasons and festivals would not happen in buildings.
There would be no Lillies adorning the altar.
There would be no brass ensemble playing majestic hymns.
There would be no overflowing sanctuaries and parking lots.
There would not be the typical pomp and circumstance that surrounds this celebration of resurrection - no Easter outfits, no early morning breakfasts, no Easter egg hunts, no Easter brunch or dinners.
The grief is palpable, even in the time of physical distancing. Every conversation I have with people who are leaders in their faith communities is tinged with sadness. And I too feel the sadness that goes with the loss of an experience that commemorates a foundational piece of my faith tradition.
Easter Sunday is not just about the festival worship, nice clothing, and various meals. It marks the end of our journey through the wilderness that is Lent. It turns what we know to be true upside down and inside out. A new truth is revealed, one that is unimaginable. Easter Sunday is the moment when we realize that love wins. God wins. Hope abounds. New life and new community is birthed. Because of all that Easter holds and represents, it makes sense to me that we mourn the loss of this time of commemoration.
But in addition to sadness, I'm noticing something else. Something much more pervasive and something that gives me pause because it is so prevalent. I've noticed that many leaders are grappling with something that goes beyond mere disappointment or the unmet expectation of not engaging a tradition. People are not just sad. They are despairing, and this gives me pause.
We experience sadness when we are disappointed. Sadness is a part of grieving, when we lose a person, an expectation, a reality that we thought was inevitable. We are all grieving the loss of any number of things in the time of COVID19. Sadness is to be expected.
However, despair goes beyond simply being sad. Despair is defined as the complete loss or absence of hope. I am very familiar with despair as one who has battled suicidal ideations and major depression throughout my life. Despair creeps up and before we know it, we are suffocating under its weight. Despair breeds on fear and a lack of hope. Despair can be deadly.
What does it mean when the nurturers and encouragers of the faith are despairing?
I've been wrestling with this question since this new reality began. Truth be told, I've been wrestling with this question most of my adult life. Faith leaders are human. We are experiencing suffering and tragedy and grief at the same time as those we nurture.
We've had to rapidly shift gears and figure out how to lead in uncharted territory.
We've lost our space - physical space, mental space, and emotional space - that used to allow us to be compartmentalized in our leadership and in our lives.
Life is hard right now. For everyone. Faith leaders are not immune to this reality. In the midst of all of this, I am seeing so many leaders and people of faith who are despairing. I believe that their despair is tied to matters of faith.
Before COVID19, I would have said that a shallow faith had pervaded our midst. During this time, I see very clearly that the faith that many profess has not been nurtured in ways that provide sustenance in this moment. And this faith cannot stand in the face of what we are experiencing now.
Times of crisis reveal whatever has been laying dormant beneath the surface.
Being quarantined with your loved ones is a sure way to come face-to-face with underlying tension.
Spending all of this time alone is the perfect set-up for your inner thoughts to wreck havoc on your life.
Being disconnected from friends will reveal what is essential and what is not.
Crisis burns the flimsy frames of our lives and psyches to the ground. And it's revealing that the faith that many of us profess has not been a faith that is grounded. It has been a faith that has been propped up by religious festivals and burnt offerings that have not honored the heart of God.
Our faith was conditional and we viewed things through a transactional lens.
"If so and so does this, then I'll…"
"I will only give X, if I get Y…"
Our faith was more concerned with buildings than it was with people.
Our faith prided itself on being private when God's story is public and for all people.
Our faith was tangled with American Civil Religion that upheld productivity and materialism and abhorred introspection and essentialism.
Our faith was so far removed from faith in God that it centered self in place of God.
Now, more than ever, is the time for us to remember our story. It is a story that cannot be bound by place or space or time. It is a story set loose to bring about creativity and liberation and sustenance for us all. It is a story that is steeped in a faith that propels us forward, even in the midst of fear.
It is a time for us to remember the faith that has been passed down through the generations. Faith that guided people through the wilderness. Faith that believed in the promises of God. Faith that moved mountains and was the size of a mustard seed. Faith that believed the prophets of old, prophets that knew something about God and God's people.
I understand the hold that despair can have on us. But I also KNOW the power of a faith that is tried and true and has sustained generation upon generation upon generation before us.
A deepening faith that draws us in and invites us out is the faith we need in these times.
A widening faith that leaves no one alone is the faith that this time demands.
An all encompassing faith that reminds us that love wins is THE faith we cling to.
How does your faith sustain you in these times?
---
The Triduum
The Triduum is the period of three days that begins with the liturgy on the evening of Maundy Thursday, reaches its high point in the Easter Vigil, and closes with evening prayer on Easter Sunday. It recalls the Passion, Crucifixion, Death, burial, and Resurrection of Jesus.
Join over 60 folks keeping watch over the course of 54 hours as we engage this holy time in new and innovative ways, all available to you via livestream here.